11/1-2 Mennonite Relief Auction Enid OK
Auction Location: 111 W Purdue Enid OK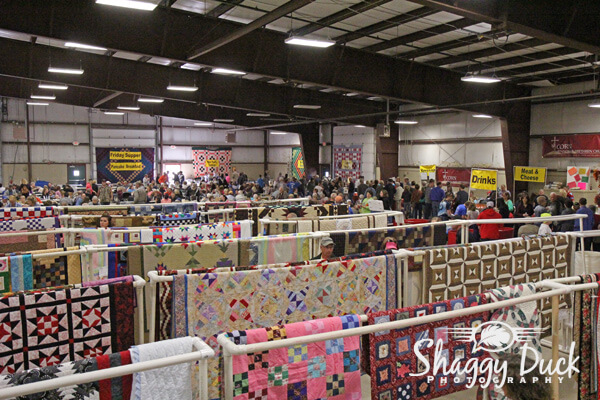 Nov 1-2nd Fri 6PM & Sat 8AM
ENID, OK – A sure sign that the holidays are just around the corner is the opening of the Oklahoma Mennonite Relief Sale. The annual event features many handmade and homemade items including quilts, artwork, crafted woodwork, household goods, antiques, crafts and food.
–
The Mennonite Relief Sale runs November 1-2. Hours are Friday 4:00pm to 9:00pm and Saturday 7:00am to 2:00pm. Friday evening includes the opening of the booths, a $10 dinner from 5-7pm, Open House, music programs and an auction.
–
Saturday's activities begin at 7:30am and include a pancake and sausage breakfast, crafters and the popular quilt auction at 11:30am. The booths open at 8:00am.
–
Popular food items sold at the Oklahoma Mennonite Relief Sale in recent years includes bierocks, apple butter, cherry moos, noodles, zwieback, bratwurst, Russian sausage, cheese, hams, kettle corn, homemade peppernuts, breads, verinika and much more! Eat them there or take some home!
–
The MCC Mennonite Relief Sale is one of many held in the United States and Canada to raise money for the Mennonite Central Committee. The event is free to enter and open to the public.
–
The Chisholm Trail Expo Center is located at 111 W. Purdue Ave Enid, OK 73701. Get there from US 81 (Van Buren) or 4th Street.