1/23 Oil Well & Natural Gas Supplies- Pipe- Valves- Meter Houses- Misc Scrap Iron
Auction Location: Enid OK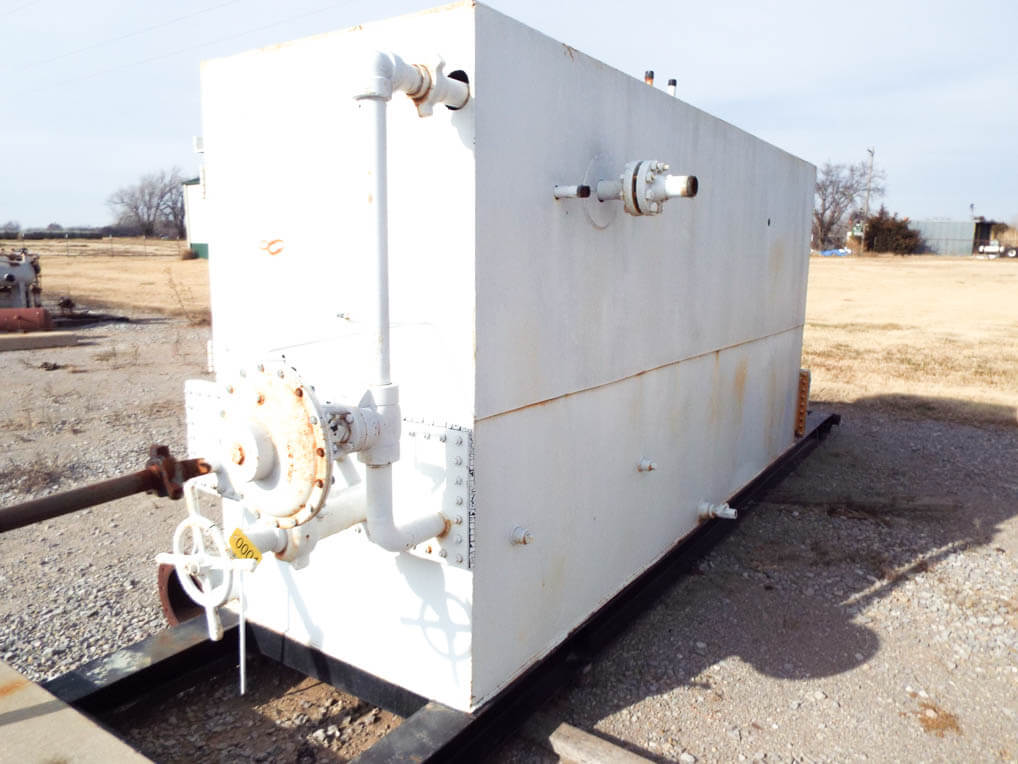 Wed - Jan 23,2019 - 10AM CST
Oil well and natural gas supplies, pipe, valves, meter houses, misc scrap iron. Online Auction. ENID Ok Loading will be the responsibility of the buyer. To hire loading contact H/J services at 580-541-5561. For questions and appointments to preview contact Rodney Timm at 580-548-6652
Removal by Jan 31st 5PM
Any and All Items sold: Lippard Auctioneers Inc will not be responsible for any errors or omissions in the description of the merchandise unless it is a material and intentional misrepresentation of the item itself. Bidder agrees that everything is sold as is and that they may not return any item they purchase. Bidders who bid from off site and are not present to preview understand and acknowledge that they may not be able to inspect an item as well as if they examined it in person. It is the Bidder's responsibility to determine condition, age, genuineness, value or any other determining factor. Lippard Auctioneers Inc. shall endeavor to describe in detail each item and any pertinent information about it. Bidder acknowledges and understands that this service may or may not function correctly the day of the auction. Under no circumstances shall Bidder have any kind of claim against Lippard Auctioneers Inc or anyone else if the Internet service fails to work correctly before or during the live auction. Auction Company reserves the right to bid on their own behalf, on the behalf of a bid left by other buyers
Notes: Local pickup only on items over 30 lbs, shipping available for items under 30 lbs; please allow minimum of 2 weeks for shipping. Out of state buyers will be shipped unless you make other arrangements – no need to call; Buyers are required to bring their own packing, boxes and tools for dismantling of purchased items. Buyers are required to bring necessary help to remove their items bought.
Pick UP: Items can be picked up from specific location at designated pick up times. Look at the web site for details on this. All items must be picked up on designated pick-up dates or arrangements made or they will be shipped at the buyer's expense. LippardAuctions.com REMOVAL & INSURANCE OF PROPERTY SOLD OR NOT SOLD
BUYER(S) AGREE to remove any and all of his or her property purchased from a Lippard Auction within TWENTY-FOUR HOURS (24) ON SMALL ITEMS (UNDER 50LBS) AND FOURTEEN DAYS (14) DAYS ON LARGE ITEM/ EQUIPMENT (OVER 50LBS) of the end of said auction. There are NO EXCEPTIONS!! Buyer is solely responsible to keep insurance coverage on items being bought, in the event of thief, weather, or any other cause of damage
Actual location will be given to winning bidders, otherwise must call Rodney to preview items.
Oil well and natural gas supplies, pipe, valves, meter houses, misc scrap iron. Online Auction. ENID Ok Loading will be the responsibility of the buyer. To hire loading contact H/J services at 580-541-5561. For questions and appointments to preview contact Rodney Timm at 580-548-6652
Oil well and natural gas supplies, pipe, valves, meter houses, misc scrap iron. Online Auction. ENID Ok Loading will be the responsibility of the buyer. To hire loading contact H/J services at 580-541-5561. For questions and appointments to preview contact Rodney Timm at 580-548-6652
Removal by Jan 31st 5PM