KINGFISHER COUNTY LAND * 160 ACRES * LOYAL/OMEGA AREA * POND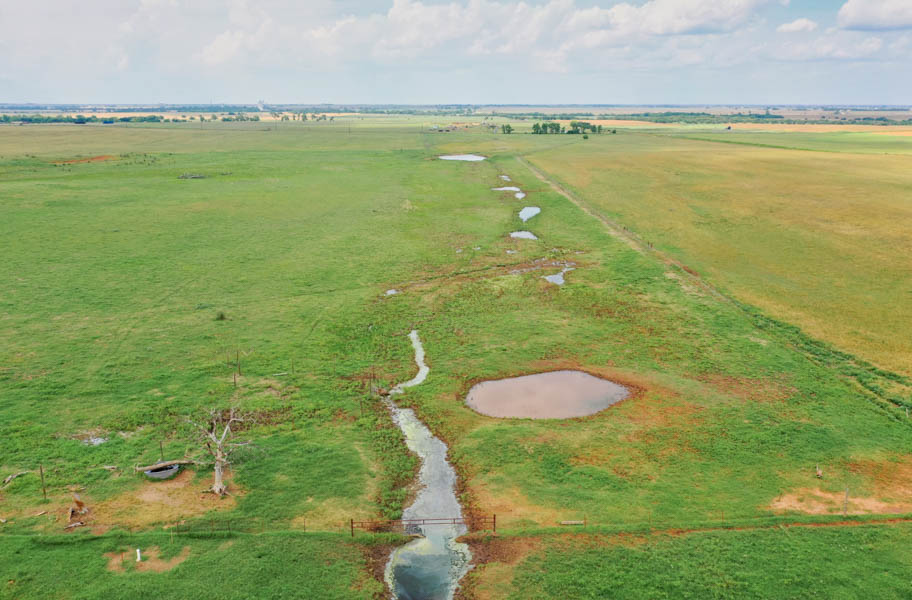 Legal Description: NE/4 of Section (24), Township (17) North, Range (9), W.I.M. Kingfisher County, Oklahoma
Directions to farm: From Loyal, OK. Go south 2 miles to CR 740, then ½ mile east.
Taxes: $429.99
Possession: will be given at closing
Minerals:  Selling surface rights only
Description: This nice quarter section of land consists of approximately 160 acres. The farm has good county road access on the north and east sides of farm. There is perimeter/cross fencing, and electric power on the north side of farm and rural water across the road north. The farm does have a small spring fed pond, and according to the Kingfisher County Farm Service Agency there is 136.51 acres of cropland with 111.40 wheat base and a 30 bushel yield.
Soil Classification: Dale Silt Loam, 1-3% slopes, class II; Milan Fine Sandy Loam, 1-3% slopes, class II; Bethany Silt Loam, 0-1% slopes, class II; Lovedale Fine Sandy Loam, 3-5% slopes, class III; and small portion of Grainola-Masham Complex, 3-5% slopes, class IV