10 ACRE TRACTS CHISHOLM SCHOOL DISTRICT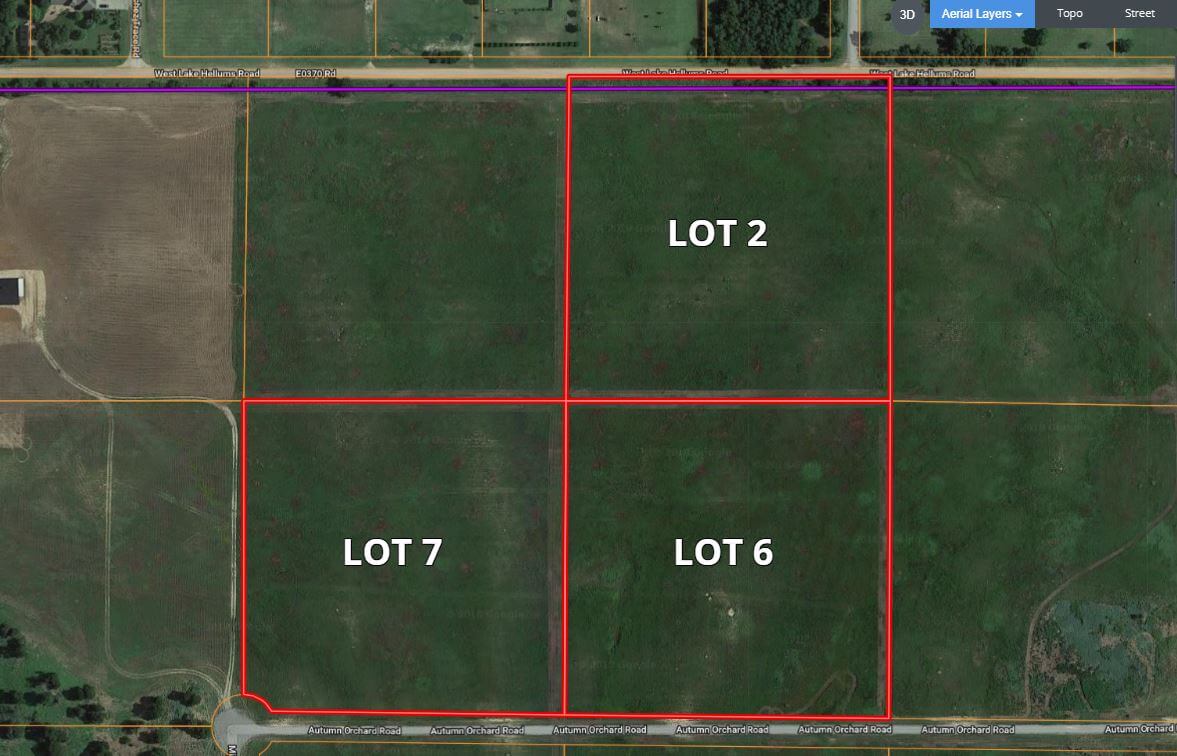 Lots 2  in Autumn Orchard Subdivision in the NE/4 Section 16, Township 23 North, Range 7 W.I.M. Garfield County, Oklahoma
Directions: From Hwy 45 & Garland Road (1 mile west of Chisholm High School), go ¾ north on blacktop road to Autumn Orchard, turn west on gravel road watch for signs.
Possession: will be given at closing.
Utilities: OG&E electric, water well, septic sewer (no water well or sewer in place)
These tracts are great building spots with very good access.