Blackwell * Kay County, Oklahoma * 2-Equipment Buildings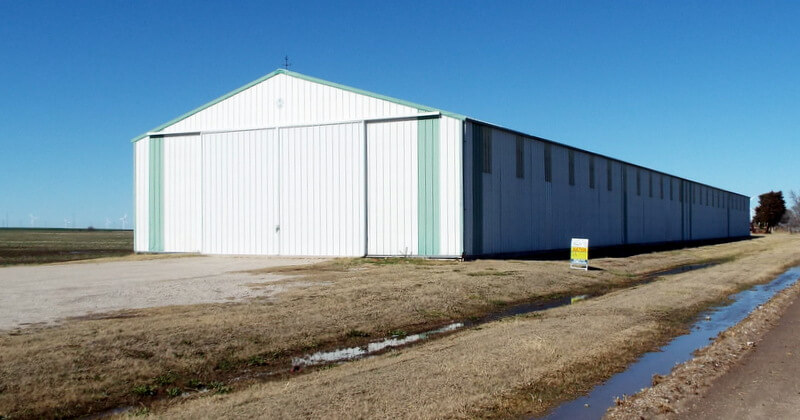 W Doolin Ave. (HWY 11) and S 92nd St Blackwell OK  74631
This tracts consists of 10± acres with good gravel county road access and is only ¼ mile off Hwy 11.
(2) 54' x 300' wood frame building (north building) w/metal siding built in 1980.
The building is in very good condition with concrete floor and large sliding doors (easy opening) Generac Guardian 7000 watt generator for electric.
The south building is also 54'x 300' with concrete flooring, large sliding doors and was built in 1979.
This would make a great location for a headquarters for a new or existing farming/cattle operation. This is a great opportunity to get your existing equipment shelter without building a new place and enough room for overhead feed bins or granary.
Legal Description:  10± acre in E/2 E/2 of the SE/4 of 15-27N-2 W.I.M. Kay Co. see survey on web site.
Taxes: $600.00 Plus